If you're sick and tired of struggling to find out how to make even a single consistent dollar online, prepare to get excited, because...
"I'm Going To Reveal The Exact Internet Blueprints I Use To Make A Fortune Online Easily...And Show You How To Make Money From The Material NOW!"
From: Ewen Chia
Date:
Dear Future Internet Millionaire,

You already know you want your own income from the Internet...
Now I'm going to make it even easier for you to succeed online, but I'll say right up front that this isn't for everyone.

First, it's intense, only for people who want to see results fast and are willing to take the surprisingly simple action necessary to get those results.

Second, you have to take your first action right here on this page, because you'll see this offer only one time.

Now, on to business...

The Internet Is Like The New Gold Rush
The Internet is an amazing place to make a fortune. It's like the new Gold Rush, but without all the sweat and dusty mining work. And I'm going to show you how to grab your personal pile of gold.

But I know what you're thinking...

"If it sounds too good to be true, it probably is."

You're right, but in a way you probably don't realize. The problem is...you've been lied to.

There is no magic. There's no huge obstacle to overcome. All you need are proven business models taught step by step in plain English by somebody who knows what he's doing.

Bottom line, you need to know what to do, and specifically how to do it.
When that happens, here are the results: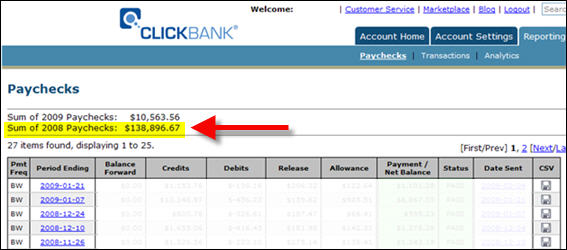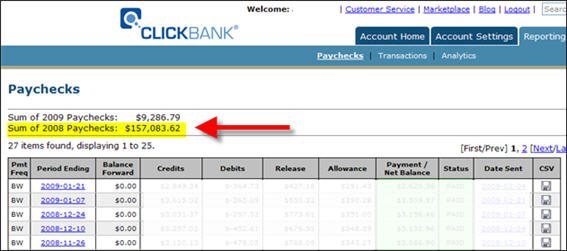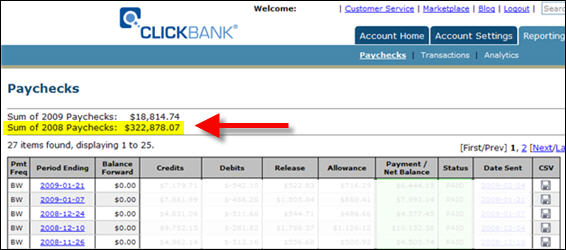 And that's what I'll give you...
Introducing Ewen Chia's Personal

"Internet Millionaire Blueprints"


The EASY Ways To Make A Fortune Online FAST!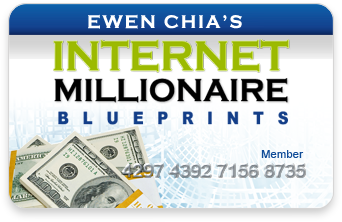 You already know a little bit about me. I suspect you know that I started from scratch over ten years ago, and have made millions online since then.

But pictures of my house or cars, or my vacations, aren't what this is about. What really counts is that my experience has taught me what really works. Not theory. I'm talking about real, practical results.

And because I got there the hard way, I know your frustrations as you're trying to get there too.

I know you want to make money online, probably desperately.
I know you want to start making money fast, not waiting around for years sweating away with nothing to show for it.
I know you're not stupid, and all you need is for somebody to show you the right paths to take.
Am I right about all of that?

You bet I am, and I know for sure because it's what I've heard from literally hundreds and thousands of people in my seminars during the last decade. I've been there myself.

And that's exactly why I've put together my monthly Internet Millionaire Blueprints. It's going to show you how to make a killing online much faster and much easier than the long years of frustration I had to go through to achieve success.

Let me show you what I'm talking about by describing what you'll get each month as a subscriber...



COMPONENT #1:
A Proven Business Model That Can Scale To

A Million-Dollar Income Stream!
($4,997.00 Value)
Each month I'll hand you a proven business model that's easy to apply and can scale up to a million-dollar income stream.

I'm not talking about making a few bucks here or there, although it's smart to think about starting small and growing your business.

You won't get rich overnight. I never promise that, because it's a lie 99.9% of the time. But I know you're not interested in making pennies for months or years.

So I'm going to give you the best, simplest, most profitable, proven online business models on the planet.
These are the business models the pros use to rack up huge profits every single day. I use them myself, so I've proven they work.

I'll give you each business model in a simple PDF file, written in plain English. I won't reveal the business models here (that's an exclusive benefit for subscribers), but I can definitely show you why each Blueprint is going to be like finding a gold mine in your back yard.

Each Blueprint will give you one business model, so you can focus on learning it without distractions...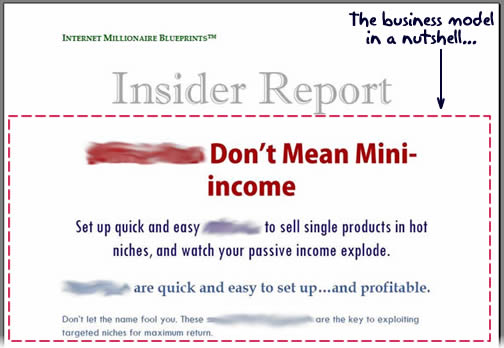 At a glance, right at the start of each Blueprint, you'll know how the given business model can make a difference in your business. But that's just the beginning.



I'll Define Each Key Concept You Need To Understand...In Simple, Clear Language!


Jargon is silly. It doesn't help you learn. You need to "know the lingo" for a concept, but you first need to understand the concept.

Each Blueprint will walk you through what you need to know, and present the concepts in plain language even a kid could understand. You're not stupid, but new concepts are new, and you need some help learning them. This is the help you need!

And when I say plain language, I mean straightforward language like this: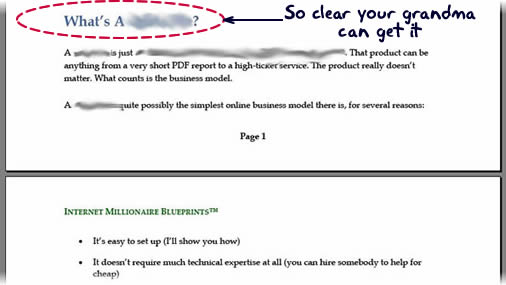 Really, there will be nothing you can't "get" about any of the business models I'll give you. It's all in the Blueprint. You're welcome to do more research on your own, but you won't have to do any if you don't want.

Here's what really counts, though...



You'll Get The Straightforward Step-By-Step "How-To" Information You Desperately Need


Understanding a concept is a necessary first step, but knowing how to apply it is where you'll make money. Money isn't everything, but let's be honest, making money is important.

So I'm going to give you the step-by-step information you need in order to apply each month's business model right away. And I really mean actual steps you should take, like this: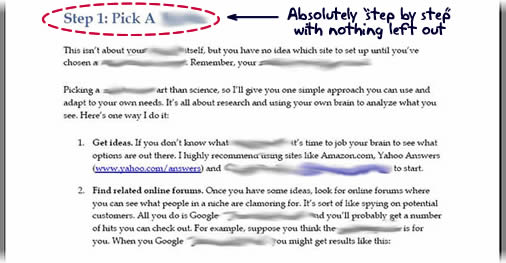 There are no missing pieces that you have to guess at. I don't leave any dots unconnected unless you buy some kind of "advanced" upgrade. I'm not playing any games like that. It's all in here.

I can't say that making money online is exactly like painting by numbers, but your Blueprint will make it pretty darn close. You can follow the steps and get results.

And I make it easy to follow the steps, too, by showing you what you need to do in spots where a picture makes it easy to understand, like this: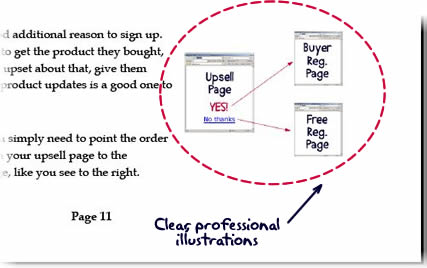 Sometimes a picture paints a thousand words...so I use pictures (screenshots and professionally created illustrations) where they make sense.

But it gets even better...



I'll Give You Specific Examples Of What You Need To Do...Which Can Save You Thousands of Dollars


Need to write an email in a certain way for a technique to pay off? No problem...I'll show you how to do it.




I'll even show you how to write the web page copy you need (including how to write sales copy), step by step: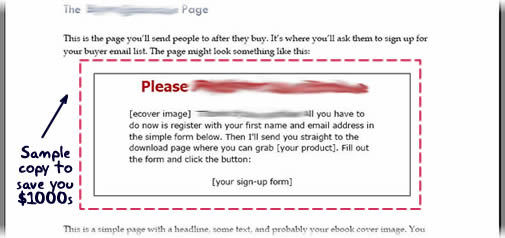 This copywriting advice alone could save you literally thousands of dollars in copywriter fees. That ought to come in handy, right?

And speaking of saving money, I'll save you even more by recommending the best tools for you to use as you implement each of the business models: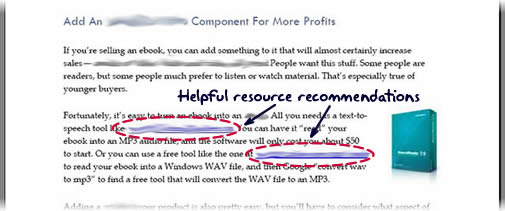 You'll find those recommendations sprinkled throughout each Blueprint, so you'll know the easiest way to implement each part.

And to bring it all together...



I'll Give You A Detailed Case Study For Each Business Model...So You Can See It Action!


Nothing beats seeing how a pro uses a particular business model. That's why every single Blueprint includes a specific case study to illustrate the model I'm talking about, like this: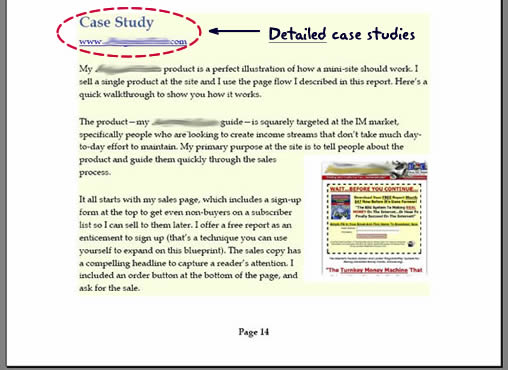 I'll give you full descriptions of how the site implements the model, and I'll include screen shots to show you what things look like and how they work together. It's like looking over my shoulder at a seminar as I walk through a site and show you how it makes money.

Almost all of these case studies will be from my own business, because I want you to see examples of what I've proven to work, not some mythical "it ought to work" theory.

But I'm going to make this even better...

This is great how-to information, no doubt. But I know some people reading this are saying to themselves, "Yeah, it's great, but I'm so new to this business that I feel lost all the time with just the technical stuff I need to do."

Hey, I've been there myself!

I started out knowing absolutely nothing, and I felt like I was drowning. When I tried to learn how to swim, I felt like I was drinking from a firehose. So I'm going to fix that problem for you.

Click Here To Secure Your Blueprints Now!



COMPONENT #2
:
Professional "How-To" Videos With Each Blueprint!
($997.00 Value)
Every single monthly Internet Millionaire Blueprint will include how-to step-by-step videos!

These videos will be exactly what you need to see (I mean really see) how to do what the Blueprints are telling you to do. Videos like this:


How to use popular websites to find market niches
How to research topics at EzineArticles.com
How to turn an ebook into an audio

The videos for each Blueprint will cover everything from understanding the HTML for a specific things I'm telling you to do, to advanced topics like integrating video into your web pages.
It's like having a Internet business technical adviser on call twenty-four hours a day!

You'll get these for every Blueprint, and even if you decide the monthly Internet Millionaire Blueprints aren't for you, you can keep the videos as my free gift.
That's a minimum $997 value at no extra charge! And I'm still not done...
COMPONENT #3:
Complete Private Label Rights To Each Blueprint And Its How-To Videos! (Limited Time Only)
($2,997.00 Value)
For a limited time only, I'm going to hand you the content for an income stream so you can start pumping out cash almost right away!

This is a major shortcut to profits, because it removes over 90% of the work you'll need to!

You'll get exclusive private label rights (PLR) to the Internet Millionaire Blueprints.

That means every single month you'll get new content you can sell directly to your own customers. And that includes the how-to videos!

As you've seen, your customers will love you for giving them this, because the content is so good.
They won't even bat an eyelash when they pay you for it. But you'll get way more than those exclusive resale rights.

I'm going to give you 100% of the content you'll need (yes, that's true)...
Here's what you'll get in your PLR package:

PLR to the monthly Blueprint to use as your own. You'll get the full Word document that you can put your name on.
Built-in product recommendations. Each Blueprint recommends products that will help people work smarter, which will make you look good!
All of the images and photos used in each Blueprint. These are worth hundreds of dollars on their own, and readers LOVE them.
I'll even throw in a FREE PDF creator software with master resale rights!
What you can do with your PLR? The sky's the limit really, but here are some ideas:
Put your name on the material and sell it as-is

Rename the Blueprints and re-brand them however you want

Combine two or more Blueprints into a unique product with HUGE value

Create a paid membership site with the content (which will be supplied for you every month!)

Use the material as bonuses, upsells or back-end products for products you sell

And much more!
Now, I don't want people people to abuse this, and I believe in being up-front about things, so here are the exact rights you get:



[YES] Private use
[YES] Can put your name on it
[YES] Can be edited and changed
[YES] Can be used as your own product
[YES] Can be used as web content
[YES] Can be used as an e-course/autoresponder sequence
[YES] Can be used as blog posts
[YES] Can be broken down into smaller articles
[YES] Can be combined to create longer articles
[YES] Can be packaged with other paid products
[YES] Can be offered as a bonus with paid product/affiliate promotions
[YES] Can be added to paid membership sites
[YES] Can sell Resale Rights
[YES] Can be sold
[NO] Can sell PLR like I'm doing (include derivative products)
[YES] Full translation rights in any language (worth $997!)


But what really matters is the money you can make with this material...

You'll get income right away, as soon as you start promoting the Blueprints...make just one sale and your own subscription is FREE for you! You get to keep 100% of the profits, too—you won't owe me a dime of your money.
You'll make residual income, because folks will pay your for this content every month, and you'll get 100% of the profits every time.
This is like getting a plug-and-play online business you can profit from every single month! Think about the income potential for a minute.

If you sell 10 subscriptions to your content (remember, it'll be yours, not mine) at $27 per month, you'll make $270 per month in recurring income.

If you sell 100 subscriptions...well, I'm sure you can do the math for yourself. It's no stretch, though, to say this exclusive turnkey membership business package is worth over $2,997.

All you have to do is get set up to sell this material, and money comes in on autopilot every month. That's an extreme shortcut to profit potential, no matter how you look at it.


You don't have to take my word for how good this is, though. Here's what other people probably very similar to you are saying...



This Is The Most Exclusive, Practical, Step-By-Step Internet Business Advice Available Online Today


That's a bold claim, but I'm confident it's true. I've seen just about everything out there, and there's nothing like this anywhere else. In fact, I'd guess there's nothing even close, because...this is the stuff I don't even talk about in my seminars that sell out at $1,997 a seat.

You won't pay anywhere close to that for Internet Millionaire Blueprints though.

Delivering this content in digital form saves me a ton of time and money, so I'll pass that straight along to you.

I know this information is exactly what you need to learn how to make money online, or how to boost your online income to levels you thought were impossible. You've worked hard enough to learn. You've struggled long enough. It's time for your effort to pay off.

In fact, I'm so sure this will pay off for you...that Internet Millionaire Blueprints is going to be the resource you need...that I'll stand behind it with my...



"Profit From The Blueprints Or Stop Paying Me Guarantee"


Sign up today and you'll get

8 full weeks

to check out my Internet Millionaire Blueprints! That means you'll probably get to see two full issues during that time.

If this information isn't the most practical "how-to" information you've ever seen, you can cancel and not owe me a dime.

Your automatic payments will stop immediately, and I'll even refund any payments you've made so far.

There's no big up-front charge, and there's no commitment to stay for a year or two.

Even after the first 8 weeks, you can cancel at any time, and I'll refund any payments in the most recent 8 weeks. It's simple. No gimmicks, no games!

I think that's the fairest deal I can offer.

All Right, Ewen, How Much?


I showed you the guarantee, so you know I'm confident this is the best information you'll find anywhere.

You've already seen what's in these exclusive Blueprints, so you can see for yourself that I'm not blowing smoke.

Just based on what you'd pay for my own seminars to learn this stuff, you're getting $4,997 of value with these Blueprints and the how-to videos...and that's not to mention the profit potential of actually using the Blueprints in your own business.

And I just told you about two ways you'll be able to cash in on each Blueprint you get, which is probably worth at least $2,997 to you in the next 12-18 months alone.

I'm not bragging when I say I've got a proven reputation for making a fortune online, and helping thousands of other people learn how to do it for themselves.

Think about what I'm giving you. You're getting exclusive instruction on what took me years to learn, and what most people never learn.

If you put just one of these business models to work, you could easily earn four or even five figures a month with it within 12-18 months!

Suppose that means $4,000 a month. Would $48,000 a year replace your day job? Okay, what about $60,000 a year (that's only $5,000 a month)? Or $100,000 a year (that's just under $8,400 a month)?

And that's when you use just one business model! And I'm not even including the extra income you can make from the private label rights.

So you know I could charge $497 a month for this information and feel good about it. That's how powerful this information is, once you have it in your hands. It's like owning a treasure map.

But although it's worth that much, I'm not going to charge that.

I guess I could cut the price in half and charge $497 $297 a month and call that a "deal," but I don't think that's good enough either.

Instead, I'm going to put this in your hands every month for a price that you won't believe, but I assure you I'm serious...


You're Dinky Investment Is Only $497 $297 $197 $97 $67 $47 $27 Per Month!

(This is a special offer for you only, we're only opening this

for the next few days only before it closes forever!)

That's all you'll give me for this exclusive how-to information. But there's one small catch here...

That low monthly price is a special deal on this page only. You'll only see that price here. If you pass this up right now, you'll never see that price again.

This offer will close very soon and you won't be able to get in after that even if you want to. If it does open in the future, price will be $97 per month!

So don't waste any time! Secure your subscription RIGHT NOW for less than you pay for cable television every month. Do it NOW!


Click Here To Get Your Internet Millionaire Blueprints NOW!

Is This Even A Decision?


How often does one of the world's leading online businessmen take you by the hand and offer to give you the insider "how-to" information you need to make a killing online?

I can tell you that I don't do it very often at all!

This is what you call an rare opportunity, and you need to jump on it.

I mean, think about how your life can change once you finally have the right information that tells you exactly what you need to do...

Instead of wondering what steps to take...you can TAKE them, and you can start seeing results instead of wishing you could.

Instead of wishing you could start building your financial future...you'll start DOING it, and not have to be a prisoner of a job you hate anymore.

Instead of having to spin your wheels while you figure out what works...you'll KNOW what works, and you can focus on learning how to do it by following my instructions.

That's the kind of life that's waiting for you.

That's the opportunity staring you in the face now.



If you're tired of struggling to figure out what works, let me take you past every bit of that frustration and show you exactly what's currently working.

If you're intimidated and don't really know how to make sense of all the information out there, let me cut through the clutter and confusion for you and shortcut your success.

This is one of those times where taking immediate action is critical...

You can analyze this to death and do nothing...but that's not going to change your life. I'm guaranteeing what I give you, you're paying pennies for it, and I'm even throwing in $3,994 of extra value you get to keep regardless. There's no need to think about it.

But let's review everything you're getting so you can see what a no-brainer this is...
YOUR MONTHLY INTERNET MILLIONAIRE BLUEPRINTS WORTH $8,991.00:

YOUR STEP-BY-STEP INSTRUCTIONS FOR THE MOST PROFITABLE BUSINESS MODELS ON THE PLANET!

What You Get

Value($)

Your Benefits

Monthly Internet Millionaire Blueprints
$4,997.00
Your premium monthly source for proven million-dollar business models that can help you make a killing online easily and quickly.
Built-In How-To Videos For Each Blueprint
$997.00
Step-by-step videos that show you how to implement the techniques in each monthly Blueprint...so you'll see results at maximum speed.
PLR For Each Blueprint and How-To Videos!
$2,997.00
You'll get private label rights to each blueprint (a new one every month) and its how-to videos, all of which you can sell yourself...and keep 100% of the profits for every subscription you sell.

GRAND TOTAL VALUE = $8,991.00

Remember, you'll only see this special deal right here on this page, so now's the time to jump on this...

This is going to change everything for you.

No more wasting time trying to figure out what works. I've done all that grunt work for you already, and I'm just going to tell you what works!

No more frustration about how to get started, or what steps to take. I'll lay it all out for you step by step so you can just follow the steps to success.

No more waiting forever for things to pay off. Not only do the business models I'll show you work fast, but you can make money from Internet Millionaire Blueprints right away!

No matter where you are in your online career, this is what you need to leap to the next level of success. Get it now...





YES EWEN, GIVE ME THE BLUEPRINTS NOW!

I Want To Grab These Million-Dollar Blueprints For Myself And Join The Ranks Of The Internet Millionaires!
Remember, this special offer of just $497 $297 $197 $97 $67 $47 $27 per month will shoot up to $97 per month - IF it does open in the future.

I understand that I'll get all of this every single month that I'm a member:


One PDF Blueprint delivered to me conveniently! Each Blueprint will have a new specific million-dollar business model, plus all of the step-by-step instructions I need to implement it.
Step-by-step how to videos for each million-dollar blueprint! I'll get professionally created videos showing me how to implement various aspects of each monthly Blueprint, so I'll "get it" right away.
PLR rights to the blueprint and how-to videos every single month! I'll own all of the material, I can put my name on it as the author, and 100% of the residual profits from selling it are MINE.

I'll pay only $497 $297 $197 $97 $67 $47 $27 per month for each package, which is just pennies for what the information is worth.

I can look at the material for a full 8 weeks to see if it's for me. If not, I can cancel at any time and get all my money back!
Offer Closed - Fill In Your First Name And Email Below To Get On The Waiting List To Be Notified If It Opens Again:

SECURE AND CONFIDENTIAL
Information will
be sent to your email so use a valid email address.
Your email address will never be rented, traded or sold.
We guarantee your confidentiality.
make sure you check your spam folders for email
Why struggle to know what really works? I've already figured it out, and I'll tell you straight up in Internet Millionaire Blueprints.

To Your Success!

Disclaimer: ClickBank is a registered trademark of Keynetics Inc., a Delaware corporation. Internet Millionaire Blueprints is not affiliated with Keynetics Inc. in any way, nor does Keynetics Inc. sponsor any Internet Millionaire Blueprints product. Keynetics Inc. expresses no opinion as to the correctness of any of the statements made by Internet Millionaire Blueprints in the materials on this web page.

Earnings Disclaimer
EVERY EFFORT HAS BEEN MADE TO ACCURATELY REPRESENT THIS PRODUCT AND IT'S POTENTIAL. EVEN THOUGH THIS INDUSTRY IS ONE OF THE FEW WHERE ONE CAN WRITE THEIR OWN CHECK IN TERMS OF EARNINGS, THERE IS NO GUARANTEE THAT YOU WILL EARN ANY MONEY USING THE TECHNIQUES AND IDEAS IN THESE MATERIALS. EXAMPLES IN THESE MATERIALS ARE NOT TO BE INTERPRETED AS A PROMISE OR GUARANTEE OF EARNINGS. EARNING POTENTIAL IS ENTIRELY DEPENDENT ON THE PERSON USING OUR PRODUCT, IDEAS AND TECHNIQUES. WE DO NOT PURPORT THIS AS A "GET RICH SCHEME."

ANY CLAIMS MADE OF ACTUAL EARNINGS OR EXAMPLES OF ACTUAL RESULTS CAN BE VERIFIED UPON REQUEST. YOUR LEVEL OF SUCCESS IN ATTAINING THE RESULTS CLAIMED IN OUR MATERIALS DEPENDS ON THE TIME YOU DEVOTE TO THE PROGRAM, IDEAS AND TECHNIQUES MENTIONED, YOUR FINANCES, KNOWLEDGE AND VARIOUS SKILLS. SINCE THESE FACTORS DIFFER ACCORDING TO INDIVIDUALS, WE CANNOT GUARANTEE YOUR SUCCESS OR INCOME LEVEL. NOR ARE WE RESPONSIBLE FOR ANY OF YOUR ACTIONS.

MATERIALS IN OUR PRODUCT AND OUR WEBSITE MAY CONTAIN INFORMATION THAT INCLUDES OR IS BASED UPON FORWARD-LOOKING STATEMENTS WITHIN THE MEANING OF THE SECURITIES LITIGATION REFORM ACT OF 1995. FORWARD-LOOKING STATEMENTS GIVE OUR EXPECTATIONS OR FORECASTS OF FUTURE EVENTS. YOU CAN IDENTIFY THESE STATEMENTS BY THE FACT THAT THEY DO NOT RELATE STRICTLY TO HISTORICAL OR CURRENT FACTS. THEY USE WORDS SUCH AS "ANTICIPATE," "ESTIMATE," "EXPECT," "PROJECT," "INTEND," "PLAN," "BELIEVE," AND OTHER WORDS AND TERMS OF SIMILAR MEANING IN CONNECTION WITH A DESCRIPTION OF POTENTIAL EARNINGS OR FINANCIAL PERFORMANCE.

ANY AND ALL FORWARD LOOKING STATEMENTS HERE OR ON ANY OF OUR SALES MATERIAL ARE INTENDED TO EXPRESS OUR OPINION OF EARNINGS POTENTIAL. MANY FACTORS WILL BE IMPORTANT IN DETERMINING YOUR ACTUAL RESULTS AND NO GUARANTEES ARE MADE THAT YOU WILL ACHIEVE RESULTS SIMILAR TO OURS OR ANYBODY ELSES, IN FACT NO GUARANTEES ARE MADE THAT YOU WILL ACHIEVE ANY RESULTS FROM OUR IDEAS AND TECHNIQUES IN OUR MATERIAL.
(c) Copyright www.InternetMillionaires.com - Autopilot Internet Limited - All Rights Reserved Worldwide.